The 10 Minute Guide to Student Motivation
Admin - Oct 23 2016
We have 10 minutes in every class where we need to tune up the motivation levels of our students. When it comes to understanding their short attention spans, we need to counter that with an activity which motivates them to learn more. The best chance you have to impact your students is in the classroom, today and now.
I will describe the best ways to win back the student enthusiasm.
MINUTE 1 ACTION: -
Grant the students' ownership of what you do in class. This is the best way to patch unclear complaints of which does not mean that the complaints will be dwindled. Involve them in understanding exactly what they enjoy learning and how they like it done. Most certainly, you will expect unresponsive situations or inapplicable situations but it is the teacher's responsibility to filter what is right for the student. Use multiple choice questions to get a bigger coverage of student participation.
MINUTE 2 ACTION:-
Create a competition environment. Everyone wants to be a winner. The best way to motivate students is to initiate healthy competitions that will catapult your students into more learning, more inquisitiveness, more studies and motivation. The teacher has a responsibility in this area, to balance the competition. Make sure you don't breed a rivalry environment. That is what the best teacher does to motivate their students to yet another level of excellent studies.
MINUTE 3 ACTION:-
Generate a warm and threat free environment:
It is absolutely a matter of importance that students should understand the consequences of their actions. Far more to instilling threats to students lies a stronger class beauty. Much powerful than scolding; positive reinforcements. It is a known fact that some teachers find it easy to maneuver through the student environment and at the same time delivering quality. It is simply done by this principle. Once a clean, threat free environment is built by the teacher, you are sure and set that your students will understand the concept you get them through.
MINUTE 4 ACTION:-
Support works miracles. Everyone needs support at a time in life. The greatest teacher who makes a lasting impact is the one who masters the art of excellent student support. The willing hearts within the walls of the classroom need support. Maybe it's that one ingredient which can make that section of the class which seems resistant to studies all of a sudden gets merged with you. Absolutely, the best way to make them change is by supporting them. Take time to learn their weaknesses and address them effectively.
MINUTE 5 ACTION:-
Build confidence within the students. All things are possible to them who believe and are determined to succeed. Make the students attitude towards the subjects change. Take time to build confidence within the students. Help the student affirm a belief in success. More students have a lot of anxiety and stress about the future of their academics. If the teacher takes the warm responsibility, to build confidence and develop the students' abilities from within. Fear can hold students from doing things they are capable of doing. Motivate them by developing their faith. Let them know that they came to win.
MINUTE 6 ACTION:
The teacher must be excited. To make the students motivated, you must be motivated at what you are offering. Offer the lesson in great excitement. Curiosity follows the willing one. Absolutely certain, students admire a positive attitude from the host at all times. Students follow suit when you show actual motivation. Do not fake it, it won't last long. Love what you do.
MINUTE 7 ACTION: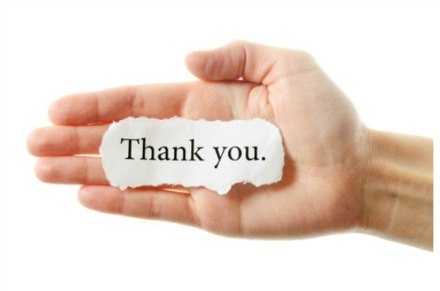 Appreciate where necessary. Genuine appreciation is like medicine to the heart. Some student work so smart and in a determined fashion, however they do not hit high level and top cream performance. This group of students require just one more ingredient to move yet another step while they feel like giving up. Appreciate them, appreciate their little performance, appreciate who they are, and appreciate what they do. You will reap the results of motivating an almost faint heart. Hear what, the results are exciting.
MINUTE 8 ACTION: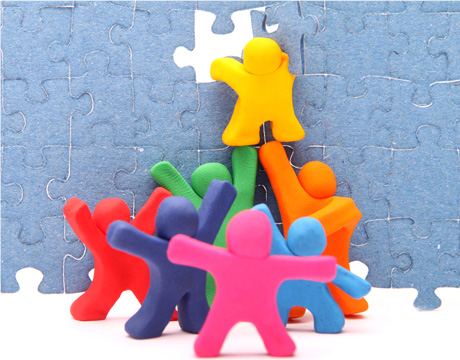 Team work makes champions. The award winning formula to success is having the ability to mix abilities in the right proportions with the aim of generating admirable results. The weak and the strong can be motivated by being included in a teamwork activity. You can develop hope and hard work to the students through this. Make sure that the abilities you put together work in a smart gradient. The potential imbalance that you will create within the group is what will be transformed into great success. This is the path to great and lasting motivation.
MINUTE 9 ACTION:
Set goals. As a teacher, your work is to mold the student into becoming an independent achiever. This is in line with goal setting. Setting goals comes with building a responsibility avenue for the student. Assist the students set achievable goals, true goals, and reasonable goals. A goal without a deadline does not have a great impact as such which capitalizes on the deadline. Make a set deadline in collaboration with the students. The set deadline shall motivate the student to perform and even improve the class mood with regard to the student.
MINUTE 10 ACTION:
Teach on the importance of time management. Most people and students in this case, rarely know the impact wrong use and wastage of time. Time is a resource that expires. It is a resource that requires focus. Let the students understand how to utilize their time. Help them understand the need to manage and use time wisely. Impact within them the knowledge of limited nature of time. This will motivate them and charge them to work while the energy exists.
AS I LEAVE THE SEMINAR:
I could write more to you about the way to motivate your students. The ten minutes of student motivation make all the difference. Make the difference. Motivate them without any doubts of improvement. Let the class be a place to call the best.
I will end with one of the most important tips for teachers...Be a positive role model to motivate students to be a better person. This has its own rewards which are invaluable.
Leave a reply